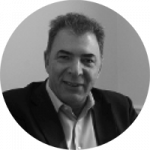 Kerim Yıldız - Chief Executive Officer
Kerim is an expert in conflict resolution, peacebuilding, international human rights law and minority rights, having worked on numerous projects in these areas over his career. He was formerly co-founder and Chief Executive of the Kurdish Human Rights Project. Kerim has received a number of awards, including from the Lawyers Committee for Human Rights for his services to protect human rights and promote the rule of law in 1996, and the Sigrid Rausing Trust's Human Rights award for Leadership in Indigenous and Minority Rights in 2005. Kerim is also a recipient of the 2011 Gruber Prize for Justice. He has extensive experience in human rights and actively works to raise awareness on human rights violations worldwide assisting with many cases to the European Court of Human Rights, conducting training seminars in Europe and the Middle East, and regularly contributing to seminars and conferences. Kerim has also written extensively on human rights issues, including numerous essays, articles and chapters on freedom of expression, national security and minority rights, as well as books relating to the European Convention, the United Nations and OSCE mechanisms. He has written books on the Kurds in Iraq, Iran, Syria, the Caucuses, Turkey and the diaspora and he has most recently co-authored 'The Kurdish Conflict: International Humanitarian Law and Post Conflict Mechanisms' (Routledge, 2010). His work has been translated into numerous languages, including Turkish, Finnish, German, Spanish, Russian, Kurdish, Arabic and Persian. Kerim also serves as a Board Member and Advisor to other human rights and environmental organisations and is an advisor to the Delfina Foundation. Kerim is a member of English PEN and is a founding member of Ara Pacis Initiative.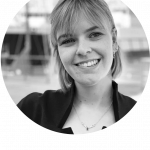 Meghan Stanley -Personal Assistant to The Chief Executive Officer
Meghan Stanley joined DPI in September 2020 as Personal Assistant to the CEO, providing administrative, logistical, and research assistance. Before joining DPI, Meghan had previously worked as an Executive Assistant for CAB International, a not-for-profit Intergovernmental Organisation specialising in agriculture in the Global South. She has also worked for a leading medical communication organisation in London as an Account Executive. Meghan holds a BA majoring in Global Politics and minoring in International Law from Leiden University College with a focus towards peacebuilding and Human Rights, and wrote her thesis on the Responsibility to Protect in the Crimean War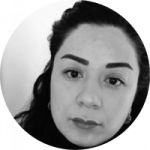 Esra Elmas - Head of Turkey Programme
In addition to her role as Head of Turkey Programme at DPI, Esra is co-founder of İstanbul Bilgi University Centre for Conflict Resolution Studies and Research. She received her PhD in Sociology from École des hautes études en sciences sociales (EHESS) and Political Science (Department of Conflict and Development Studies) from Ghent University. Her publications cover areas such as Turkish modernisation, internal migration, civil-military relations, sacralization of politics and the history of Turkish media. Esra's 2007 book, 'My Dear Atatürk', examines the way in which primary school students in Turkey perceive Atatürk, Turkey's founder.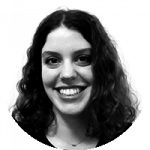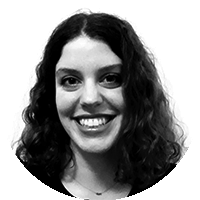 Katya Paus - Programme Officer, Turkey
Katya joined DPI's Turkey office in January 2020 as Programme Officer. She holds a BA in Social Sciences (main areas of focus Anthropology and Sociology) from University College Utrecht and a MA in Conflict Resolution in Divided Societies from King's College London. Her academic work mainly focused on militarization of education in Turkey and the relationship between public space and collective memory in the Middle East. Katya previously did internships at Agos Newspaper and the Truth, Justice and Memory Center in Istanbul. She is fluent in Turkish, English and Dutch.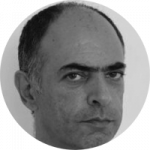 John Bell - Senior Policy Advisor
John Bell has worked for over two decades on Middle East politics, policy development and mediation in Cairo, Beirut, Gaza and Jerusalem. In addition to his role as Senior Policy Advisor for DPI, John also works with the Toledo International Centre for Peace (CITpax) in Madrid and the Crisis Management Initiative in Helsinki. He was formerly Middle East Director in Jerusalem for Search for Common Ground. John is a former United Nations and Canadian diplomat who served as a political officer at Canada's embassy in Cairo, a member of Canada's delegation to the Refugee Working Group in the peace process, Political Advisor to the Personal Representative of the Secretary-General of the United Nations for southern Lebanon, advisor to the Canadian Government during the Iraq crisis in 2002-03, and consultant to International Crisis Group on developments in Jerusalem in 2004. He has lectured on Middle East issues at the University of Toronto in Canada, IE Business School in Spain, and at the Canadian Foreign Service Institute. Mr. Bell is fluent in English, Arabic and French.
Ulpjana Ruka - Programme Officer
Ulpjana Ruka joined DPI in March 2018. As Programme Officer, Ulpjana provides support to the CEO and to the organisation in terms of administration, logistics and research. She previously worked as an events coordinator for a public affairs and communications consultancy in London. She has experience working in national and international institutions. She was a trainee at the UN Office of Drugs and Crime in Vienna and also interned at the Ministry of European Integration in Tirana, where she provided support to the Head of Department for Justice, Freedom and Security. Ulpjana holds a BA in International Relations from Queen Mary University of London and a MA degree in Conflict, Security and Development from King's College London. Her academic work mainly focused on the legitimacy of the humanitarian intervention in Libya in 2011 and the implementation of DDR after the Libyan Revolution.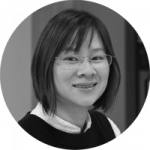 Dieu Nguyen - Finance Manager
Dieu Nguyen has worked in the UK not-for-profit sector managing Finance and Funding Development for the past 10 years. Prior to that she worked in Vietnam and Australia in the banking sector. In her current role as Finance Manager at DPI, Dieu works closely with the Board of Directors to recommend and implement improvements to financial policies and procedures, IT systems and facilities. Dieu has extensive experience of managing multiple complex international grants those are funded by European Commission; United Nations; Foreign and Commonwealth Office; Swiss Federal Department of Foreign Affairs; Ministry of Foreign Affairs of Netherlands; Government of Ireland; The Norwegian Ministry of Foreign Affairs etc.
Finance, Fundraising and Development Team
Hope Pycroft -Funding and Development Officer
Hope Pycroft joined DPI in May 2021. She studied Politics and International Relations at Aston University, with a focus on the politics of development. During her third year, she worked at the World Food Programme in Sudan, where she worked with the team on the design and implementation of the Collective Outcomes, aligning humanitarian, development and peace workstreams in Sudan. Following graduation at Aston, Hope attended the University of Sussex where she completed a Master of Law in International Human Rights Law. Alongside her Masters, she worked at Child Rights Connect, researching the admissibility of the case brought to the Committee on the Rights of the Child, by Greta Thunberg. Since completing her studies, Hope has worked as the Reports Officer for the World Food Programme in Juba, South Sudan.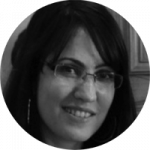 Saniye Karakas - Head of Legal Programme
Saniye has been working with DPI since 2011. She is a graduate of Dicle University Law Faculty in Turkey. Between 2000 and 2006 she practiced as a lawyer in the areas of criminal and human rights law in Diyarbakir, Turkey. During this time she also participated in numerous voluntary activities of the Diyarbakir Bar Association, the Contemporary Lawyers Association and the Human Rights Association's Diyarbakir branch. After completing an LL.M. in Human Rights at Birkbeck College, University of London, in 2007 Saniye worked at the Kurdish Human Rights Project as a Legal Associate until 2011. She is a researcher at the International State Crime Initiative where she was involved in a project titled 'Civil Society Resistance to State Violence and Corruption-Comparative Study'. She has also contributed to failibelli.org, a website dedicated to monitoring cases opened against perpetrators of crimes committed by state security officers in Turkey.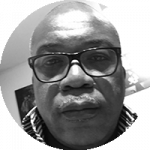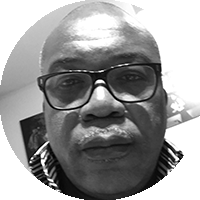 Akinola Williams - Operations Manager
Akinola Williams joined DPI in March 2019 as the Operations Manager with 20 years law, training, recruitment and management experience. He has worked in legal private practice and the Nigerian Ministry of Justice as well as RG World (Also trading as Rail Gourmet UK Ltd)