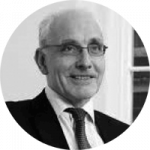 Nicholas Stewart QC - Chair
Nicholas Stewart, QC, is a barrister and Deputy High Court Judge (Chancery and Queen's Bench Divisions) in the United Kingdom. He is the former Chair of the Bar Human Rights Committee of England and Wales and former President of the Union Internationale des Avocats. He has appeared at all court levels in England and Wales, before the Privy Council on appeals from Malaysia, Singapore, Hong Kong and the Bahamas, and in the High Court of the Republic of Singapore and the European Court of Human Rights. Stewart has also been the chair of the Dialogue Advisory Group since its founding in 2008.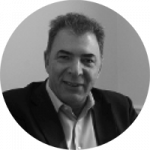 Kerim Yildiz -Chief Executive Officer
Kerim Yıldız is an expert in conflict resolution, peacebuilding, international human rights law and minority
rights, having worked on numerous projects in these areas over his career. Yıldız has received a number of awards,
including from the Lawyers Committee for Human Rights for his services
to protect human rights and promote the rule of law in 1996, and the Sigrid
Rausing Trust's Human Rights award for Leadership in Indigenous and Minority Rights in 2005. Yildiz is also a recipient of the 2011 Gruber Prize for
Justice. He has also written extensively on international humanitarian law,
conflict, and various human rights mechanisms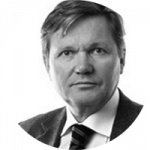 Arild Humlen is a lawyer and Director of the Norwegian Bar Association's Legal Committee. He is widely published within a number of jurisdictions, with emphasis on international civil law and human rights, and he has lectured at the law faculty of several universities in Norway. Humlen is the recipient of the Honor Prize of the Bar Association of Oslo for his work on the rule of law and in 2015 he was awarded the Honor Prize from the international organisation Save the Children for his efforts to strengthen the legal rights of children. He has also been presented with the Honor Prize from the Student Foundation at the University Of Oslo , Legal Academy , for his work within the field of protection of Human Rights standards. He is also a former leader of the disciplinary Board in Oslo branch of the National Bar Association and also the former chair of the National Bar Association Legal Committee.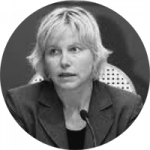 Priscilla Hayner is co-founder of the International Center for Transitional Justice and is currently on the UN Department of Political Affairs Standby Team of Mediation Experts. She is a global expert on truth commissions and transitional justice initiatives and has authored several books on these topics, including Unspeakable Truths, which analyses truth commissions globally. Hayner has recently engaged in the recent Colombia talks as transitional justice advisor to Norway, and in the 2008 Kenya negotiations as human rights advisor to former UN Secretary-General Kofi Annan and the United Nations-African Union mediation team. Hayner has also worked significantly in the implementation stages following a peace agreement or transition, including Sierra Leone in 1999 and South Sudan in 2015.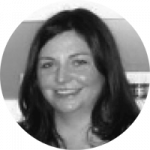 Jacki Muirhead was appointed Chambers Administrator at Devereux Chambers, London, UK, in November 2015. Her previous roles include Practice Director at FJ Cleveland LLP, Business Manager at Counsels' Chambers Limited and Deputy Advocates Clerk at the Faculty of Advocates, UK.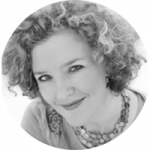 Antonia Potter Prentice is currently the Director of Alliance 2015 – a global network of humanitarian and development organisations. Prentice has wide ranging experience on a range of humanitarian, development, peacemaking and peacebuilding issues through her previous positions, including interim Senior Gender Adviser to the Joint Peace Fund for Myanmar and providing technical advice to the Office of the Special Envoy of the UN Secretary General to the Yemen peace process. Prentice has also been involved in various international organisations including UN Women, Dialogue Advisory Group, and Centre for Humanitarian Dialogue. Prentice co-founded the Athena Consortium as part of which she acts as Senior Manager on Mediation Support, Gender and Inclusion for the Crisis Management Initiative (CMI) and as Senior Adviser to the European Institute for Peace (EIP).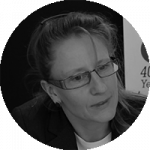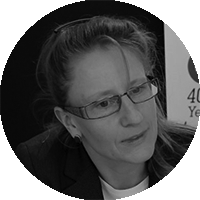 Catherine Woollard is the Director of ECRE, the European Council for Refugees and Exiles, a pan-European alliance of 104 NGOs which defend the rights of displaced persons in Europe and in European foreign policies. She previously worked as Executive Director of the European Peacebuilding Liaison Office (EPLO) – a Brussels-based network of not-for-profit organisations working on conflict prevention and peacebuilding. She also held the positions of Director of Policy, Communications and Comparative Learning at Conciliation Resources, Senior Programme Coordinator (South East Europe/CIS/Turkey) at Transparency International and Europe/Central Asia Programme Coordinator at Minority Rights Group International. Woollard has additionally worked as a consultant advising governments on anti-corruption and governance reform, as a lecturer in political science, and for the UK civil service.