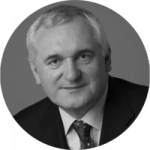 Bertie Ahern is the former Taoiseach (Prime Minister) of Ireland, a position to which he was elected following numerous Ministerial appointments as well as that of Deputy Prime Minister. A defining moment of Mr Ahern's three terms in office as Taoiseach was the successful negotiation of the Good Friday Agreement in April 1998. Mr Ahern held the Presidency of the European Council in 2004, presiding over the historic enlargement of the EU to 27 member states. Since leaving Government in 2008 Mr Ahern has dedicated his time to conflict resolution and is actively involved with many groups around the world. Current roles include Co-Chair of The Inter Action Council; Member of the Clinton Global Initiative; Member of the International Group dealing with the conflict in the Basque Country; Honorary Adjunct Professor of Mediation and Conflict Intervention in NUI Maynooth; Member of the Kennedy Institute of NUI Maynooth; Member of the Institute for Cultural Diplomacy, Berlin; Member of the Varkey Gems Foundation Advisory Board; Member of Crisis Management Initiative; Member of the World Economic Forum Agenda Council on Negotiation and Conflict Resolution; Member of the IMAN Foundation; Advisor to the Legislative Leadership Institute Academy of Foreign Affairs; Senior Advisor to the International Advisory Council to the Harvard International Negotiation Programme; and Director of Co-operation Ireland.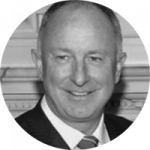 Dermot Ahern is a former Irish Member of Parliament and Government Minister and was a key figure for more than 20 years in the Irish peace process, including in negotiations for the Good Friday Agreement and the St Andrews Agreement. He also has extensive experience at the EU Council level, including as a key negotiator and signatory to the Constitutional and Lisbon Treaties. In 2005, he was appointed by the then UN Secretary General Kofi Annan to be a Special Envoy on the issue of UN Reform.
Professor Naomi Roht-Arriaza
Professor Naomi Roht-Arriaza is a Distinguished Professor of Law at the Hastings College of Law, University of California (San Francisco) and is renowned globally for her expertise in transitional justice, international human rights law, and international humanitarian law. She has extensive knowledge of, and experience in, post-conflict procedures in Latin America and Africa. Roht-Arriaza has contributed to the defence of human rights through legal and social counselling, her position as academic chair, and her published academic works.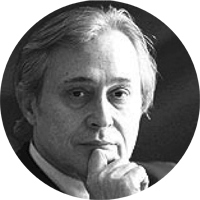 Ali Bayramoğlu is a writer and political commentator. Since 1994, he has contributed as a columnist for a variety of newspapers. He is currently a columnist for daily Karar. He is a member of the Wise Persons Committee in Turkey, established during the peace process between 2013-2015.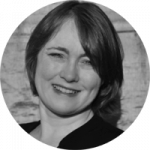 Professor Christine Bell is a legal expert based in Edinburgh, Scotland. She is Professor of Constitutional Law and Assistant Principal (Global Justice) at the University of Edinburgh, Co-director of the Global Justice Academy, and a member of the British Academy. She was chairperson of the Belfast-based Human Rights organization, the Committee on the Administration of Justice from 1995-7, and a founder member of the Northern Ireland Human Rights Commission established under the terms of the Belfast Agreement. In 1999 she was a member of the European Commission's Committee of Experts on Fundamental Rights. She is an expert on transitional justice, peace negotiations, constitutional law and human rights law. She regularly conducts training on these topics for diplomats, mediators and lawyers, has been involved as a legal advisor in a number of peace negotiations, and acted as an expert in transitional justice for the UN Secretary-General, the Office of the High Commissioner for Human Rights, and UNIFEM.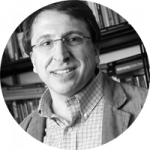 Prof. Dr. Mehmet Asutay is a Professor of Middle Eastern and Islamic Political Economy & Finance at the Durham University Business School, UK. He researches, teaches and supervises research on Islamic political economy and finance, Middle Eastern economic development and finance, the political economy of Middle East, including Turkish and Kurdish political economies. He is the Director of Durham Centre for Islamic Economics and Finance and the Managing Editor of the Review of Islamic Economics, as well as Associate Editor of the American Journal of Islamic Social Science. He is the Honorary Treasurer of the BRISMES (British Society for Middle Eastern Studies); and of the IAIE (International Association for Islamic Economics).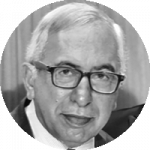 Oral Çalışlar completed his studies at the Ankara University Faculty of Political Sciences. Was President of the Club of Socialist Thought at the university, as well as Secretary-General of the Ankara University Student Union. Wrote for Türk Solu journal which was launched in 1967 and for the Aydınlık journal which was launched in 1968. Was member of the editorial board of Aydınlık journal. Was arrested after the 12th of March 1971 military coup. Remained imprisoned for three years until the Amnesty law adopted in 1974. Was Editor in Chief for the Aydınlık daily newspaper launched in 1978. Was arrested again after the 12th of September 1980 military coup and released in August 1988 after four years in prison. Lived in Hamburg between 1990 and 1992 upon the invitation of the Senate of Hamburg. Worked for Cumhuriyet daily between 1992 and 2008. Broadcast television programmes on different channels, including TRT, 24TV, 360, and SKYTÜRK. Transferred from Cumhuriyet daily to Radikal daily in 2008. Between 2004-2007, he was in board of Turkish Journalists Association. He has a permanent press card. Became Editor in Chief for Taraf daily in 2013. Was part of the Wise People Committee in the same year. Later had to leave Taraf daily alongside Halil Berktay, Alper Görmüş, Vahap Coşkun, Erol Katırcıoğlu, Mithat Sancar, and Yıldıray Oğur, among others, after the intervention of the Gülen Congregation. Returned to Radikal daily. Started writing for Posta daily after 2016, when Radikal was discontinued. Continues work as a commentator on TV news channels. Has 20 published books, including The Leaders' Prison, Hz. Ali, Mamak Prison from the 12th of March to 12th of September, The Kurdish Issue with Öcalan and Burkay, My 68 Memoirs, The Alevis, When Deniz and Friends Were Executed, My Childhood in Tarsus, The History of Gulenism. Recipient of a large number of journalism and research awards. Married (1976) to author and journalist İpek Çalışlar. Father of author Reşat Çalışlar.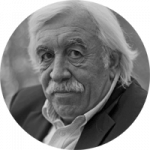 Cengiz Çandar is currently a columnist for Al-Monitor, a widely respected online magazine that provides analysis on Turkey and the Middle East. He is an expert on the Middle East and former war correspondent. He served as special adviser to former Turkish president Turgut Ozal. Cengiz Çandar is a Distinguished Visiting Scholar at the Stockholm University Institute for Turkish Studies (SUITS).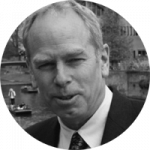 Andy Carl is an independent expert on conflict resolution and public participation in peace processes. He believes that building peace is not an act of charity but an act of justice. He co-founded and was Executive Director of Conciliation Resources. Previously, he was the first Programme Director with International Alert. He is currently an Honorary Fellow of Practice at the School of Law, University of Edinburgh. He serves as an adviser to a number of peacebuilding initiatives including the Inclusive Peace and Transition Initiative at the Graduate Institute in Geneva, the Legal Tools for Peace-Making Project in Cambridge, and the Oxford Research Group in London.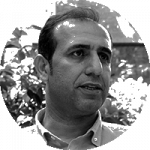 Dr. Vahap Coşkun is a Professor of Law at University of Dicle in Diyarbakır where he also completed his bachelor's and master's degrees in law. Coşkun received his PhD from Ankara University Faculty of Law. He has written for Serbestiyet and Kurdistan24 online newspaper. He has published books on human rights, constitutional law, political theory and social peace. Coşkun was a member of the Wise Persons Committee in Turkey in the team that was responsible for the Central Anatolian Region.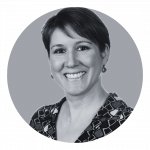 Dr. Esra Çuhadar currently works on the United Nations standby team of senior mediation advisers as a process design and inclusion expert. She has worked with various civil society and governmental actors and supported numerous dialogue and mediation initiatives in S. Caucasus, Ukraine, Turkey, Cyprus, and between Israel-Palestine, Greece-Turkey, Turkey-Armenia, and Somalia-Somaliland. She has more than twenty years of experience in researching, teaching, and practicing dialogue facilitation, mediation, and conflict assessment. She is a thought leader on designing inclusive peace processes with her extensive research and applied work in this area. She worked to advance the inclusion of civil society and women in places including Afghanistan, Cameroon, Turkey, and Venezuela. She contributed to women's capacity building in peacebuilding and co-founded the Turkey antenna of the Mediterranean Women Mediators Network in 2019. Prior to joining the stand-by team, Esra worked as a senior expert on dialogue and inclusion at the United States Institute of Peace, as a regional mediator for the World Bank, advisor to the mediation support unit of the OSCE, senior research fellow at Inclusive Peace, and associate professor at Bilkent University in Turkey. Esra received and managed numerous research grants, received awards and fellowships, and published extensively in leading journals and books on inclusive peace process and dialogue design, and evaluation of peacebuilding. Esra Cuhadar received her MA and Ph.D. from Maxwell School of Citizenship and Public Affairs of Syracuse University in the USA. She speaks English and Turkish.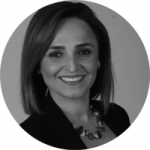 Ayşegül Doğan is a journalist who has conducted interviews, created news files and programmes for independent news platforms. She studied at the Faculty of Cultural Mediation and Communications at Metz University, and Paris School of Journalism. As a student, she worked at the Ankara bureau of Agence-France Presse (AFP), the Paris bureau of Courier International and at the Kurdish service of The Voice of America. She worked as a programme creator at Radyo Ekin, and as a translator-journalist for the Turkish edition of Le Monde Diplomatique. She was a lecturer at the Kurdology department of National Institute of Oriental Languages and Civilizations in Paris. She worked on political communications for a long time. From its establishment in 2011 to its closure in 2016, she worked as a programmes coordinator at IMC TV. She prepared and presented the programme "Gündem Müzakere" on the same channel.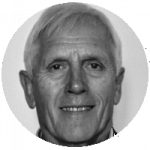 Vegard Ellefsen is a Norwegian diplomat who retired 31 August 2019 from the foreign service when he left his last posting as ambassador to Ankara. He has been twice posted to NATO both as Permanent representative on the North Atlantic Council and deputy to the same position. He has earlier been posted to the Norwegian mission to the U.N. in New York and to the Embassy in Ottawa. In the Norwegian Ministry of foreign affairs he has been Political Director, Director General for the Regional division, Director of the Minister's secretariat and special envoy to the Sudan peace talks and special envoy to Syria and Iraq. Mr. Ellefsen has a Master in Political Science from the University of Oslo.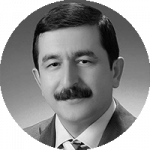 Prof. Dr. Fazıl Hüsnü Erdem
 Professor Dr. Fazıl Hüsnü Erdem is Professor of Constitutional Law and Head of the Department of Constitutional Law at Dicle University,Diyarbakır. In 2007, Erdem was a member of the commission which was established to draft a new constitution to replace the Constitution of 1982 which was introduced following the coup d'etat of 1980. Erdem was a member of the Wise Persons Committee in Turkey, established by then Prime Minister Erdoğan, in the team that was responsible for the South-eastern Anatolia Region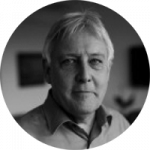 Martin Griffiths is a senior international mediator and currently the UN's Under-Secretary-General for Humanitarian Affairs and Emergency Relief Coordinator, Office for the Coordination of Humanitarian Affairs (OCHA) after previously serving as the UN's Envoy to Yemen. From 1999 to 2010 he was the founding Director of the Centre for Humanitarian Dialogue in Geneva where he specialised in developing political dialogue between governments and insurgents in a range of countries across Asia, Africa and Europe. He is a co-founder of Inter Mediate, a London based NGO devoted to conflict resolution, and has worked for international organisations including UNICEF, Save the Children, Action Aid, and the European Institute of Peace. Griffiths has also worked in the British Diplomatic Service and for the UN, including as Director of the Department of Humanitarian Affairs (Geneva), Deputy to the Emergency Relief Coordinator (New York), Regional Humanitarian Coordinator for the Great Lakes, Regional Coordinator in the Balkans and Deputy Head of the Supervisory Mission in Syria (UNSMIS).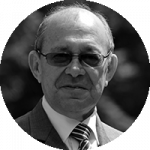 Prof. Dr. Salomón Lerner Febres
Salomon Lerner Febres is Docteur en philosophie by the Université Catholique de Louvain and BA in Law by the Pontifical Catholic University of Peru (PUCP) School of Law. He has been the Rector (President) of the PUCP since 1994 to 2004. Currently, he is Rector Emeritus and President emeritus of the Institute for Democracy and Human Rights of the Pontifical Catholic University of Peru (IDEHPUCP); and Professor of Philosophy, Education, Ethics and Methodology of the same university. Furthermore, he is the Chairman of the Board of the Peruvian Film Institute and the President of the Lima Philharmonic Society. Also, doctor Lerner has been the President of the Truth and Reconciliation Commission of Peru (2001-2003) and he is the author of several publications linked to human rights issues and some articles and essays on philosophy, high education, globalization and government.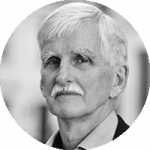 Mervyn Frost is Professor of International Relations in the Department of War Studies at King's College, London and is an Associate Professor in the Department of Politics and International Relations at the University of Johannesburg in South Africa. In 2019 he spent three months as the Distinguished Visiting Professor of International Ethics at the University of New South Wales in Canberra, Australia and at the Australian Defence Force Academy. He has written extensively on ethics and international relations. His recent work, with Dr Silviya Lechner, is focused on the "practice turn" in International Relations resulting in two publications: "Two Conceptions of International Practice: Aristotelian praxis or Wittgensteinian language-games?" Review of International Studies Volume 42 / Issue 02 / April 2016, pp 334 – 350. "Understanding international relations from the internal point of view" July 2015, Journal of International Political Theory. p. 1-21. Their co-authored book Practice Theory and International Relations, was published by CUP in September 2018. His earlier books include Ethics and International Relations (CUP, 1996), Human Rights in a World of States (Routledge, 2002); Global Ethics (Routledge, 2009); and an edited 4 volume reference work International Ethics (Sage 2012).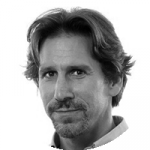 David Gorman, Director, Eurasia, David has more than 25 years of experience in the field of peacemaking. He started his career in the Middle East and he went on to work for international organisations on a wide range of conflicts around the world. David has been based in the Philippines, Indonesia, Liberia, Bosnia as well as the West Bank and Gaza and has been working in Eurasia for the last several years. He graduated from the London School of Economics, was featured in the award winning film 'Miles and War' as well as several publications and has published several articles on mediation.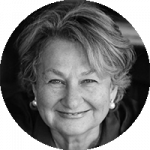 Kezban Hatemi received her bachelor's degree in Law from Istanbul University Faculty of Law. She, as a registered lawyer to the Istanbul Bar Association, started to work as a self-employed lawyer. She has published several articles in the field of law. Her areas of interests are human rights, women's rights, minority rights, children's rights, animal rights and the fight against drugs. She participated in various conferences and symposiums on these subjects. Moreover, she has been participating in various national and international conferences and symposiums as a speaker regarding Turkey's democratization, women's rights, and the Turkey's main problem Kurdish issue. She was involved in drafting the Turkish Civil Code and Law of Foundations. She was particularly involved in preparing the legal groundwork for the Christian and Jewish Community problems, Community Foundations and its problems. She submitted individual reports. She was involved in drafting Religious Freedoms and Minorities and Community Foundations within the Framework Law of Harmonization prepared by Turkey alongside with Secretariat General for European Union Affairs and European Union Commission Turkey Desk. She sits on the Board of Trustees of the Technical University and the Darulacaze Foundation. In 1995, she joined "Humanity Initiative for Bosnia" and after her return from Bosnia she participated in various conferences and symposiums as a speaker in order to keep the problem on the agenda and speed up the aid process. She took an active role in aid campaigns for Bosnia. In Turkey National Commission for UNESCO's XXIII term, she worked as the vice president in the Specialized Dialogue Committee on Dialogue of Civilizations studies. She was appointed as the deputy president of the former Turkey Wise Persons Committee Southeast Group, which was one of the important mechanisms established in order to achieve a lasting peace in the democratization and solution process. She is a member of Democratic Progress Institute's Council of Experts and she is the president of the Democracy Platform.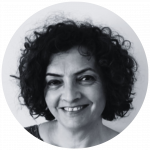 Nazan Haydari is Professor of Media Department at İstanbul Bilgi University, Turkey. Her research area consists of intercultural communication, feminist media studies, and critical media pedagogy with a particular interest in communication for peace building, community media, participatory action research and gendered radio histories. She is the director of Center for Conflict Resolution Studies and advisory board member for the Center for Intercultural Dialogue (https://centerforinterculturaldialogue.org/) She was involved in the development of various participatory media projects with street-involved children, and disadvantaged youngsters. She is the co-editor of Case Studies in Intercultural Dialogue (2015, Kendal Hunt). Currently working towards the completion of a co-authored book manuscript on an oral history project with women radio broadcasters of 1970s in Turkey. She holds a PhD in Telecommunications and MAIA in Communications and Development from Ohio University.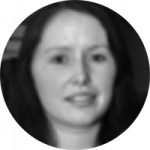 Dr. Edel Hughes is a Lecturer in Law at the School of Law, National University of Ireland, Galway. Prior to joining NUI Galway, Dr. Hughes was a Senior Lecturer in Law at Middlesex University and previously worked at the University of East London and the University of Limerick. She was awarded an LL.M. and a PhD in International Human Rights Law from the National University of Ireland, Galway, in 2003 and 2009, respectively. Her research interests are in the areas of international human rights law, public international law, and conflict transformation, with a regional interest in Turkey and the Middle East. She has published widely on these areas.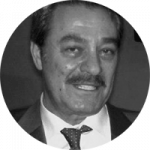 Kadir İnanır was born in 1949 Fatsa, Ordu. He is an acclaimed actor and director, and has starred in well over a hundred films. He has won several awards for his work in Turkish cinema. He graduated from Marmara University Faculty of Communication. In 2013 he became a member of the Wise Persons Committee for the Mediterranean region.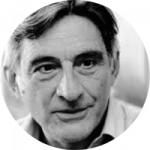 Professor Ahmet İnsel is a former faculty member of Galatasaray University in Istanbul, Turkey and Paris 1 Panthéon Sorbonne University, France. He is Managing Editor of the Turkish editing house, Iletisim, and member of the editorial board of monthly review, Birikim. He is a regular columnist at Cumhuriyet newspaper and an author who published several books and articles in both Turkish and French.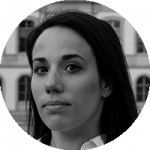 Aleka Kessler works as Project Officer at the Centre for Humanitarian Dialogue (HD). Having joined HD in 2017 to work on Syria, Aleka has been coordinating mediation project in complex conflict settings. Previously, Aleka also worked with Médecins Sans Frontières and the United Nations Association Mexico. She holds a degree in International Relations from the University of Geneva and a Master's degree in Development Studies from the Graduate Institute of International and Development Studies in Geneva, where she specialized in humanitarian affairs, negotiation and conflict resolution.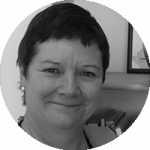 Avila Kilmurray is currently managing the Migration Learning Exchange programme with The Social Change Initiative (www.thesocialchangeinitiative.org) and working on philanthropy and peacebuilding. Avila was previously Director of Policy & Strategy with the Global Fund for Community Foundations (2014-2016), having held the position of Director of the Community Foundation for Northern Ireland (1994-2014). Avila was born and educated in Dublin, completing BA (History & Politics) University College Dublin. She received a MA (International Relations) from Australian National University, and completed a PhD (Department of Law) in Queens University Belfast, where she was later awarded a Hon. Doctorate in Social Science. Avila has involvement in community development, the Women's Movement and philanthropy in Northern Ireland since 1975. Prior to her position with CFNI, Avila was the first Women's Officer with the Amalgamated Transport & General Workers' Union (Ireland), serving on the Board of the Northern Ireland Community Relations Council (1994-1997), the Industrial Development Board (NI) and the Irish Congress of Trade Unions (ICTU). She has long been involved with a range of peacebuilding initiatives, as well as work on poverty, women's issues and social need. A founder member of the Northern Ireland Women's Coalition in 1996, Avila served on the Coalition's Negotiating Team for the Good Friday/Belfast Agreement. She was a founder member of the Foundations for Peace Network, and currently serves as Director of the St. Stephen's Green Trust as well as being a co-optee on the Ireland Committee of the Joseph Rowntree Charitable Trust and a Board Member of the International Fund for Ireland. Avila has written extensively on community action, peacebuilding and women's rights. She has published a book – 'Community Action in a Contested Society: The Story of Northern Ireland' (Peter Lang, 2016) and 'Conflict-Affected Environments: Notes for Grantmakers' – (www.thesocialchangeinitiative.org). Avila lives in Belfast and is married with three children and two grandchildren.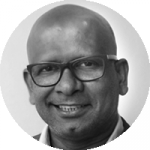 Ram Manikkalingam is founder and director of the Dialogue Advisory Group, based in Amsterdam. He also teaches politics at the University of Amsterdam. He has been involved in efforts to reduce violence and promote reconciliation in Northern Iraq, Libya, the Basque Country and Northern Ireland, among other situations. Following the Easter bombings in Sri Lanka, he served as an independent expert to the National Security Advisory Board by the then President. He was also assisting the government in Sri Lanka on reconciliation. Previously, he was Senior Advisor on the peace process to then President Kumaratunga of Sri Lanka. He has served as an Advisor with Ambassador rank at the Sri Lanka Mission to the United Nations in New York. Prior to that he led the Rockefeller Foundation's program on international security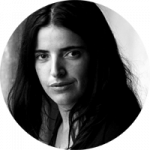 Bejan Matur is a renowned Turkey-based author and poet. She has published ten works of poetry and prose. In her writing she focuses mainly on Kurdish politics, the Armenian issue, minority issues, prison literature and women's rights. She has won several literary prizes and her work has been translated into over 28 languages. She was formerly Director of the Diyarbakır Cultural Art Foundation (DKSV). She is a columnist for the Daily Zaman, and occasionally for the English version, Today's Zaman.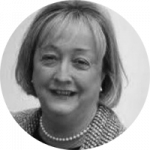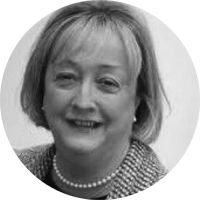 Professor Monica McWilliams
Professor Monica McWilliams teaches in the Transitional Justice Institute at Ulster University in Northern Ireland. She currently serves on a three-person panel established by the Northern Ireland government to make recommendations on the disbandment of paramilitary organisations in Northern Ireland. During the Northern Ireland peace process, Prof. McWilliams co-founded the Northern Ireland Women's Coalition political party and was elected as a delegate to the Multi-Party Peace Negotiations, which took place in 1996 to 1998. She was also elected to serve as a member of the Northern Ireland Legislative Assembly from 1998 to 2003. Prof. McWilliams is a signatory of the Belfast/Good Friday Agreement and has chaired the Implementation Committee on Human Rights on behalf of the British and Irish governments. For her role in delivering the peace agreement in Northern Ireland, Prof. McWilliams was one recipient of the John F. Kennedy Leadership and Courage Award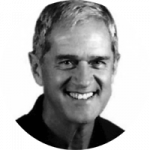 Meyer is currently a consultant on international peace processes having advised parties in Northern Ireland, Sri Lanka, Rwanda, Burundi, Iraq, Kosovo, the Basque Region, Guyana, Bolivia, Kenya, Madagascar, and South Sudan. Meyer's experience in international peace processes stems from his involvement in the settlement of the South African conflict in which he was the government's chief negotiator in constitutional negotiations with the ANC's chief negotiator and current South African President, Cyril Ramaphosa. Negotiating the end of apartheid and paving the way for South Africa's first democratic elections in 1994, Meyer continued his post as Minister of Constitutional Affairs in the Cabinet of the new President, Nelson Mandela. Meyer retired as a Member of Parliament and as the Gauteng leader of the National Party in 1996 and co-founded the United Democratic Movement (UDM) political party the following year. Retiring from politics in 2000, Meyer has since held a number of international positions, including membership of the Strategy Committee of the Project on Justice in Times of Transition at Harvard University.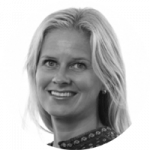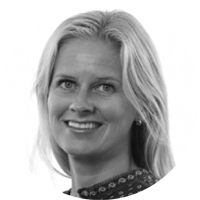 Hanne Melfald worked with the Norwegian Ministry of Foreign Affairs for eight years including as the Senior Adviser to the Secretariat of the Foreign Minister of Norway before she became a Project Manager in HD's Eurasia office in 2015. She previously worked for the United Nations for six years including two years with the United Nations Assistance Mission in Afghanistan as Special Assistant to the Special Representative of the Secretary-General. She has also worked for the United Nations Office for the Coordination of Humanitarian Affairs in Nepal and Geneva, as well as for the Norwegian Refugee Council and the Norwegian Directorate of Immigration. Melfald has a degree in International Relations from the University of Bergen and the University of California, Santa Barbara, as well as a Master's degree in Political Science from the University of Oslo.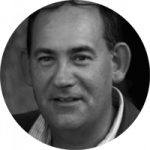 Mark Muller, QC, is a senior advocate at Doughty Street Chambers (London) and the Scottish Faculty of Advocates (Edinburgh) where he specialises in public international law and human rights. Muller is also currently on the UN Department of Political Affairs Standby Team of Mediation Experts and is the UN Special Envoy to Syria in the Syrian peace talks. He has many years' experience of advising numerous international bodies, such as Humanitarian Dialogue (Geneva) and Inter-Mediate (London) on conflict resolution, mediation, confidence-building, ceasefires, power-sharing, humanitarian law, constitution-making and dialogue processes. Muller also co-founded Beyond Borders and the Delfina Foundation.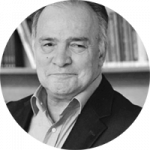 Mehmet Avni Özgürel is a Turkish journalist, author and screenwriter. Having worked in several newspapers such as Daily Sabah and Radikal, Özgürel is currently the editor in chief of Yeni Birlik and a TV programmer at TRT Haber. He is the screenwriter of the 2007 Turkish film, Zincirbozan, on the 1980 Turkish coup d'état, Sultan Avrupa'da (2009), on Sultan Abdülaziz's 1867 trip to Europe; and Mahpeyker (2010): Kösem Sultan, on Kösem Sultan. He is also the screenwriter and producer of 2014 Turkish film, Darbe (Coup), on the February 07, 2012 Turkish intelligence crisis. In 2013 he was appointed a member of the Wise Persons Committee in Turkey established by then Prime Minister Erdoğan.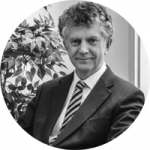 Jonathan Powell is the founder and CEO of Inter Mediate, an NGO devoted to conflict resolution around the world. In 2014, Powell was appointed by former Prime Minister David Cameron to be the UK's Special Envoy to Libya. He also served as Tony Blair's Chief of Staff in opposition from 1995 to 1997 and again as his Chief of Staff in Downing Street from 1997 to 2007. Prior to his involvement in British politics, Powell was the British Government's chief negotiator on Northern Ireland from 1997 to 2007 and played a key part in leading the peace negotiations and its implementation. His books include: 'Great Hatred, Little Room: Making Peace In Northern Ireland' , 'The New Machiavelli, How to Wield Power in the Modern World' and 'Talking To Terrorists, How To End Armed Conflict'.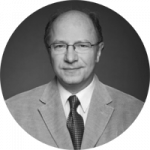 Professor John Packer is Associate Professor of Law and Director of the Human Rights Research and Education Centre (HRREC) at the University of Ottawa in Canada. Prof. Packer has worked for inter-governmental organisations for over 20 years, including in Geneva for the UN High Commissioner for Refugees, the International Labour Organisation, and for the UN High Commissioner for Human Rights. From 1995 to 2004, Prof. Packer served as Senior Legal Adviser and then the first Director of the Office of the OSCE High Commissioner on National Minorities in The Hague. In 2012 – 2014, Prof. Packer was a Constitutions and Process Design Expert on the United Nation's Standby Team of Mediation Experts attached to the Department of Political Affairs, advising in numerous peace processes and political transitions around the world focusing on conflict prevention and resolution, diversity management, constitutional and legal reform, and the protection of human rights.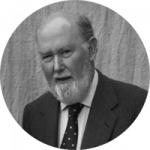 Sir Kieran Prendergast is a former British diplomat who served as the Under-Secretary General for Political Affairs at the United Nations from 1997 to 2005, as High Commissioner to Kenya from 1992 to 1995 and to Zimbabwe from 1989 to 1992. Sir Kieran was also British Ambassador to Turkey from 1995 to 1997. He speaks Turkish. Since his retirement from the UN, he has conducted research at the Belfer Center for Science and International Affairs (Harvard) and is a member of the Advisory Council of Independent Diplomat (United States). Prendergast also holds a number of positions, including President of the British Association of Former UN Civil Servants, Trustee of the Beit Trust, and Senior Adviser at the Centre for Humanitarian Dialogue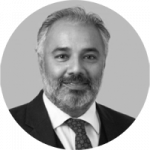 Rajesh Rai is a barrister called in 1993 to Lincolns Inn and practices at the Chambers of John Benson Q. C. where he is joint deputy head of chambers (www.1mcb.com). In this time; he has been Director of Joint Council for Welfare of Immigrants (www.jcwi.org.uk), Director and treasurer of the Kurdish Human Rights Project (www.khrp.org), founded and acted as a director of Global Legal Technologies Ltd ("GLT") pioneering LPO, which he exited in 2006. As a social entrepreneur, Rajesh founded and acted as a director to Human Energy (Uganda) Ltd ("HEU").He is a founder director of HIC (www.hicameroon.org), an NGO based in NW Cameroon. He was an exec director of an AIM listed Company, where he managed the company's renewable energy portfolio. He helped found "BEEBE", a Mexican renewable energy company, devising its strategy and acted as director. Rajesh has taught meditation since 2012 and is the Executive Director of Poulstone Court Retreat Centre (www.poulstone.com). In 2016, he founded and is promoting his annual initiative; a global non stop 7 day meditation for Unity (www.meditateforunity.com).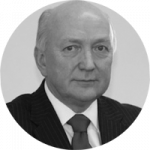 Sir David Reddaway is a retired British diplomat currently serving as Chief Executive and Clerk of the Goldsmiths' Company in London. During his previous career in the Foreign and Commonwealth Office, he served as Ambassador to Turkey (2009-2014), Ambassador to Ireland (2006-2009), High Commissioner to Canada (2003-2006), UK Special Representative for Afghanistan (2002), and Charge d'Affaires in Iran (1990-1993). His other assignments were to Argentina, India, Spain, and Iran, where he was first posted during the Iranian Revolution.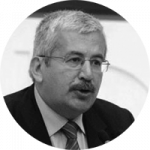 Dr Mehmet Ufuk Uras is a co-founder and member of social liberal Greens and the Left Party of the Future, founded as a merger of the Greens and the Equality and Democracy Party. He was previously a former leader of the now-defunct University Lecturers' Union (Öğretim Elemanları Sendikası) and was elected the chairman of Freedom and Solidarity Party in 1996. Ufuk resigned from the leadership after the 2002 general election. Ufuk ran a successful campaign as a "common candidate of the Left", standing on the independents' ticket, backed by Kurdish-based Democratic Society Party and several left-wing, environmentalist and pro-peace groups in the 2007 general election. He resigned from the Freedom and Solidarity Party on 19 June 2009. After the Democratic Society Party was dissolved in December 2009, he joined forces with the remaining Kurdish MPs in the Peace and Democracy Party group. On 25 November 2012, he became a co-founder and member of social liberal Greens and the Left Party of the Future, founded as a merger of the Greens and the Equality and Democracy Party. Ufuk is a member of the Dialogue Group and is the writer of several books on Turkish politics.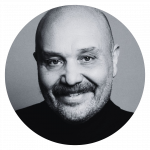 Ahmet Mümtaz Taylan is a well-known Turkish actor and director. He graduated from the Hacettepe University State Conservatory of Theater's Department. He also worked at the Diyarbakir State Theatre from 1989 to 1993. He later worked in theatres with Roberto Cioli and Der Ruhr in Germany from 1993 to 1994. Since then, he has been in a number of dramas alongside Yucel Erten. He rose to the rank of general secretary of Devlet Tiyatrolar Sanatçlar Derneği, or DETS (Association of State Theater Artists), which he held until 2006.
He also appeared in a number of well-known films. He starred in Nuri Bilge Ceylan's film "Once Upon A Time In Anatolia," which earned the Cannes Film Festival's highest honour, the Golden Pam. At the 15th Golden Ball Film Festival in 2007, Talan won the Film Writers' Association Award for Best Supporting Actor for his role in Inan Temelkuran's "Made in Europe". In addition, in 2002, he received the Ismet Küntay Award for Best Director for the play "Misafir". In 2018, he won the "Best Actor in Drama" award at the 23rd Sadri Alışık Theater & Film Awards.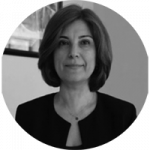 Professor Dr Sevtap Yokuş is a Law Faculty Member at İstanbul Altinbas University in the Department of Constitutional Law. She holds a PhD in Public Law from the Faculty of Law, Istanbul University, awarded in 1995 for her thesis which assessed the state of emergency regime in Turkey with reference to the European Convention on Human Rights. She is a widely published expert in the areas of Constitutional Law and Human Rights and has multiple years' experience of working as a university lecturer at undergraduate, postgraduate and doctoral level. She also has experience of working as a lawyer in the European Court of Human Rights.