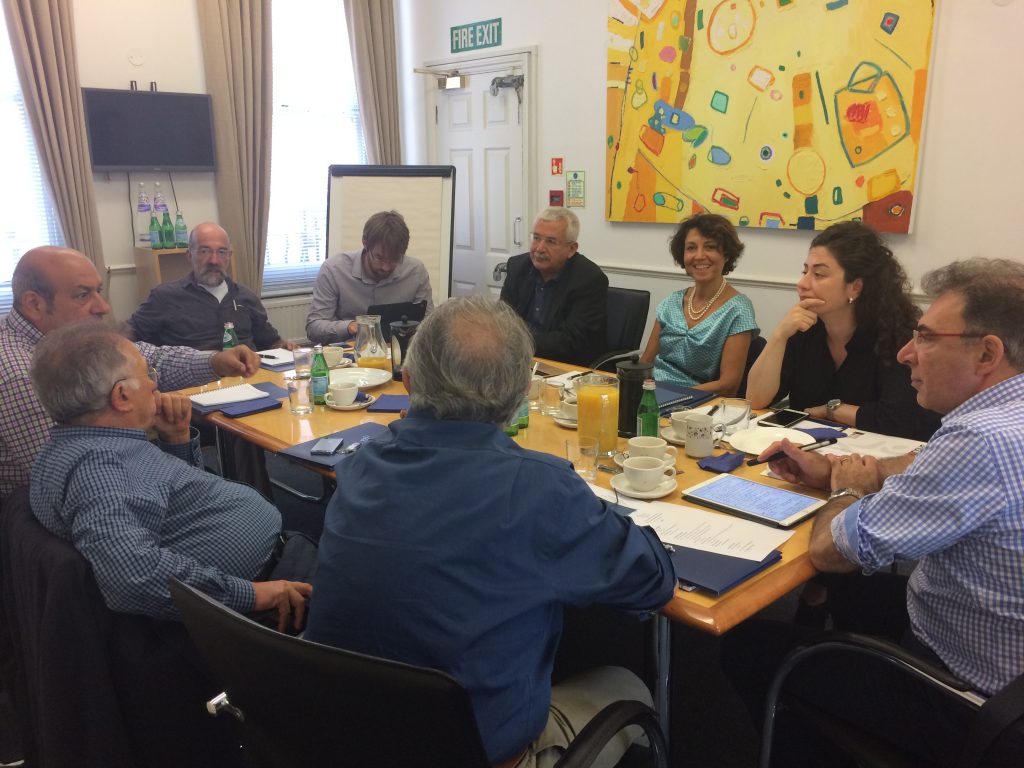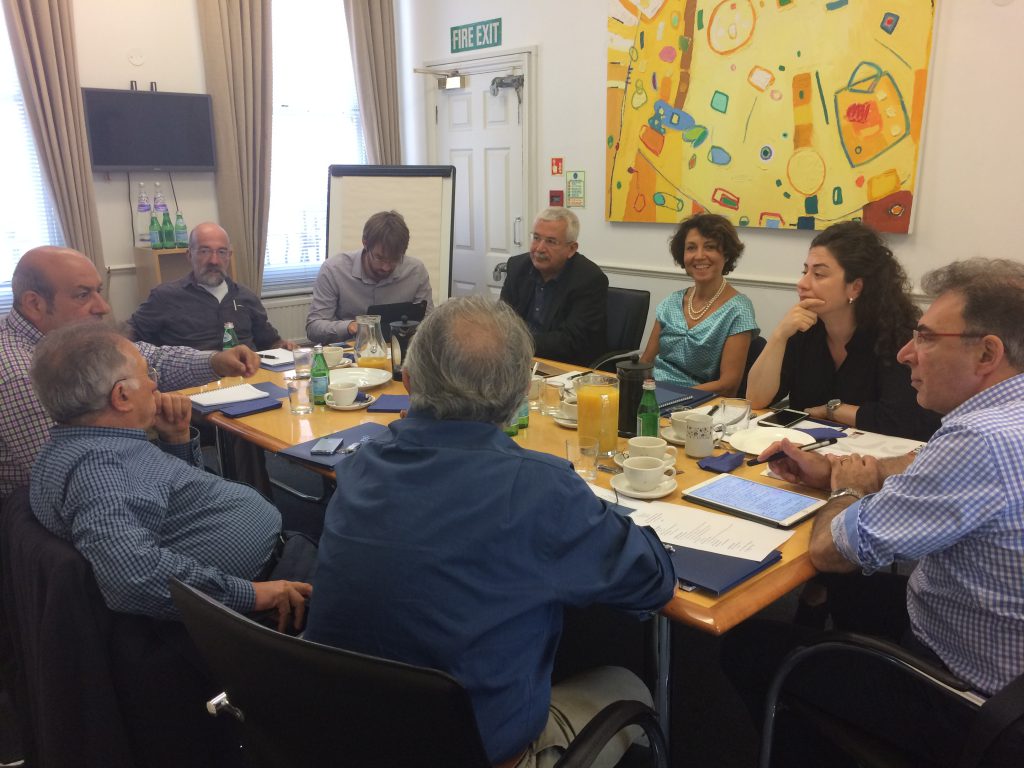 Last week DPI conducted two days of roundtable meetings with prominent experts and public opinion leaders from Turkey to assess and analyse the current situation regarding the work and process of conflict resolution in Turkey. The participants are also leading members of the Dialogue Group which was established in May 2016 and comprises former parliamentarians, as well as social democrat academics, civil society and media members. The Group extends beyond members of the main political parties, including former Ministers, to include representatives of other parties and sectors of society from across the political spectrum. The roundtable provided a welcome platform for dialogue regarding the current situation on the ground and the likely implications, possibilities and expectations for the continuation of the resolution process in Turkey.
The participants who joined the meeting with DPI are leading members of the Dialogue Group and included: Erol Katırcıoğlu (Professor of Economics), Gülseren Onanç (Member of CHP Party Assembly), Hasip Kaplan (Former MP), Ufuk Uras (Lecturer at İstanbul University and Former MP) and Ziya Halis (Former State Minister). During the course of two days we discussed the parked resolution process and the Dialogue Group members highlighted that a renewal of the resolution process is not likely to happen in the near future. As the state of emergency may continue until 2019, a year with three major elections in Turkey, a renewal of the peace process may be expected then. The participants highlighted further that political tension in Turkey is still steadily rising, the infringement of human rights ongoing and polarisation in the country increasing. It was emphasised that it is important to use this time now to prepare society, interested parties and stakeholders for the renewal of the possible peace process.
The participants suggested that it will be important that DPI uses its expertise , network and influence to provide further platforms for dialogue, both inside and outside Turkey, to bring together diverse groups and individuals to discuss how we should contribute to the democratisation and resolution process in Turkey.
As planned, DPI will continue to carry out further activities in relation to conflict resolution and democratisation, including providing platforms to facilitate dialogue, sharing experience and expertise.