Supporting inclusive dialogue at a challenging time in Turkey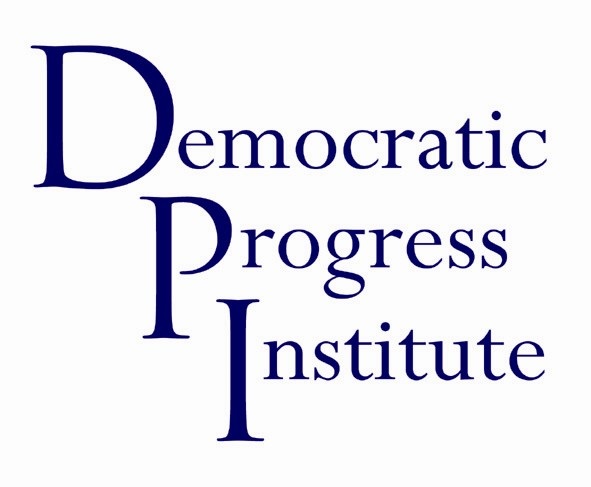 FOR IMMEDIATE RELEASE
PRESS RELEASE – 1 March 2018
Contact: DPI's Deputy Director Sally Holt at sholt@democraticprogress.org or Esra Elmas, Head of Turkey Programme eelmas@democraticprogress.org
ROUNDTABLE MEETING: Women's role in dialogue and conflict resolution in challenging times: Working together to address issues of common interest
Istanbul, Turkey, 3 March 2018
The Democratic Progress Institute (DPI) will hold a roundtable meeting this weekend in Istanbul on the role of women in sustaining dialogue and maintaining efforts to build peace, even in the most challenging times. Participants in this event are a diverse group of political and civil society actors from different regions and representing the broad spectrum of different political affiliations in Turkey. They include elected representatives and members of Turkey's main political parties; representatives of human rights associations; prominent businesswomen; renowned journalists and media personalities; lawyers; senior academics; and figures from the art and literature worlds.
The roundtable is part of DPI's conflict resolution series focused on women's role in resolution and peace-making processes. It will continue and develop discussions held at previous DPI events on this topic, notably a Women's Roundtable in Ankara in July 2017 and a subsequent Civil Society Roundtable in Dublin in October 2017, where participants discussed the potential role of women in cooperating across societal divides to address issues of shared concern with specific reference to the Northern Ireland Women's Coalition. The focus in Istanbul will be on: how women can come together to address everyday issues affecting them and their communities, whether through informal or formal political processes; how such initiatives can contribute to conflict resolution; and how civil society or local level initiatives intersect with formal policy-making.
DPI's Chief Executive Officer Mr Kerim Yildiz said of the forthcoming roundtable 'we hope that this meeting will provide women from across Turkey's society with a valuable opportunity to discuss the role of women in contributing to dialogue and peace, including by having conversations and sharing experiences of the successes and mistakes of other processes around the world.'
Participants will have the opportunity to discuss international cases with international conflict resolution experts and key actors with direct experience of peace processes in Colombia and Northern Ireland. Panelists include Norwegian diplomat, Idun Tvedt who was part of the Norwegian facilitation team in Colombia and UN Department of Political Affairs senior mediation and gender expert, Elisabeth Scheper. Nancy Prada Prada of the Colombian National Centre of Historical Memory and Northern Irish journalist and lawyer, Dearbhail McDonald will also share insights and valuable policy and civil society perspectives from their own experience. While every conflict is unique, such comparative international practice can offer useful examples in terms of lessons learned and challenges faced, and can be instrumental in drawing out principles, models and approaches that can guide conflict resolution and democratic advancement.
The roundtable is the first in a series of activities planned in the context of the project: "Supporting inclusive dialogue at a challenging time in Turkey". Future activities include ongoing roundtable meetings and comparative study visits planned within Turkey and other parts of the world, including countries that have had peace processes.
In line with DPI's usual practice, a full record of roundtable discussions will be published and made available on the Institute's webpage at www.democraticprogress.org. Please also visit the website for records of all of DPI's previous events, as well as studies on a wide range of topics such as devolution, constitutional arrangements and transitional justice, and on the role of different sectors of society (business, media, women, etc.) in resolution and peace processes.
For further information on this roundtable please contact DPI's Deputy Director Sally Holt at sholt@democraticprogress.org or Esra Elmas DPI's Head of Turkey Programme at eelmas@democraticprogress.org