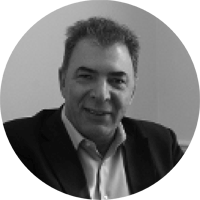 Kerim Yildiz
Chief Executive Officer
Kerim is an expert in conflict resolution, peacebuilding, international human rights law and minority rights, having worked on numerous projects in these areas over his career. He was formerly co-founder and Chief Executive of the Kurdish Human Rights Project. Kerim has received a number of awards, including from the Lawyers Committee for Human Rights for his services to protect human rights and promote the rule of law in 1996, and the Sigrid Rausing Trust's Human Rights award for Leadership in Indigenous and Minority Rights in 2005. Kerim is also a recipient of the 2011 Gruber Prize for Justice. He has extensive experience in human rights and actively works to raise awareness on human rights violations worldwide assisting with many cases to the European Court of Human Rights, conducting training seminars in Europe and the Middle East, and regularly contributing to seminars and conferences. Kerim has also written extensively on human rights issues, including numerous essays, articles and chapters on freedom of expression, national security and minority rights, as well as books relating to the European Convention, the United Nations and OSCE mechanisms. He has written books on the Kurds in Iraq, Iran, Syria, the Caucuses, Turkey and the diaspora and he has most recently co-authored 'The Kurdish Conflict: International Humanitarian Law and Post Conflict Mechanisms' (Routledge, 2010). His work has been translated into numerous languages, including Turkish, Finnish, German, Spanish, Russian, Kurdish, Arabic and Persian. Kerim also serves as a Board Member and Advisor to other human rights and environmental organisations and is an advisor to the Delfina Foundation. Kerim is a member of English PEN and is a founding member of Ara Pacis Initiative.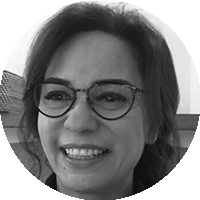 Yeshim Harris joined DPI as the Chief Operating Officer in October 2019. Her areas of expertise are conflict management, multi-track diplomacy, stakeholder engagement, sustainable dialogue building and advocacy training. Partnered with the UN, UNGC, UNDP and the UK Foreign Office, she has initiated and led high-level platforms for comparative learning between Cyprus, Northern Ireland, South Africa and the Balkans. She is the co-author of the White Book, which was produced as a bicommunal policy guidance for gender sensitive peace process in Cyprus (UNSCR 1325). Yeshim has a track record of executive leadership with her 20 years' experience of holding senior positions in a variety of non-profit organisations. She has a MSc in Development Aid Programmes (London School of Economics), a Diploma in Conflict Resolution and Facilitation; and a Certificate of Mediation and Peace-Making in Complex Conflicts. She is a Senior Research Fellow at the Conflict Analysis and Research Centre, University of Kent. She is also one of the experts that Westminster Foundation for Democracy consults. Formerly, Yeshim was the Co-Founder Director of Engi Conflict Management; a senior member of the UK All-Party Parliamentary Group on Conflict Issues Secretariat; and prior to that, the Deputy CEO of the Inns of Court (Inner Temple). She has written many articles and contributed to books on the subject of conflict resolution and transformation. She is fluent in English, Turkish and French.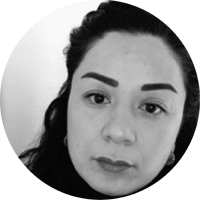 In addition to her role as Head of Turkey Programme at DPI, Esra is co-founder of İstanbul Bilgi University Centre for Conflict Resolution Studies and Research. She received her PhD in Sociology from École des hautes études en sciences sociales (EHESS) and Political Science (Department of Conflict and Development Studies) from Ghent University. Her publications cover areas such as Turkish modernisation, internal migration, civil-military relations, sacralization of politics and the history of Turkish media. Esra's 2007 book, 'My Dear Atatürk', examines the way in which primary school students in Turkey perceive Atatürk, Turkey's founder.
David joined DPI in November 2017 to take up the Project Officer role. He oversees the organisation and running of DPI events as well as coordinating its many research publications and post-event transcripts. David holds an MSc in International Relations from the University of Edinburgh where he specialised in the peace-building processes in post-conflict Kosovo. David also possesses a thorough knowledge of Wales' system of devolution having worked as a researcher for a public policy-based conference company. During his time as an intern at UN House Scotland, David contributed to numerous activities and events designed to promote the 17 Sustainable Development Goals before taking up the role of Database of Expertise Coordinator where he sought to widen the contact base for leading thinkers and academics in the field of human rights and international relations in Scotland.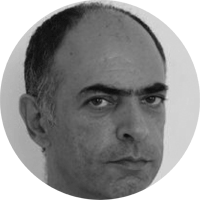 John Bell has worked for over two decades on Middle East politics, policy development and mediation in Cairo, Beirut, Gaza and Jerusalem. In addition to his role as Senior Policy Advisor for DPI, John also works with the Toledo International Centre for Peace (CITpax) in Madrid and the Crisis Management Initiative in Helsinki. He was formerly Middle East Director in Jerusalem for Search for Common Ground. John is a former United Nations and Canadian diplomat who served as a political officer at Canada's embassy in Cairo, a member of Canada's delegation to the Refugee Working Group in the peace process, Political Advisor to the Personal Representative of the Secretary-General of the United Nations for southern Lebanon, advisor to the Canadian Government during the Iraq crisis in 2002-03, and consultant to International Crisis Group on developments in Jerusalem in 2004. He has lectured on Middle East issues at the University of Toronto in Canada, IE Business School in Spain, and at the Canadian Foreign Service Institute. Mr. Bell is fluent in English, Arabic and French.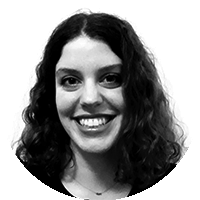 Katya joined DPI's Turkey office in January 2020 as Programme Officer. She holds a BA in Social Sciences (main areas of focus Anthropology and Sociology) from University College Utrecht and a MA in Conflict Resolution in Divided Societies from King's College London. Her academic work mainly focused on militarization of education in Turkey and the relationship between public space and collective memory in the Middle East. Katya previously did internships at Agos Newspaper and the Truth, Justice and Memory Center in Istanbul. She is fluent in Turkish, English and Dutch.
Sophie joined DPI in August 2017 as Senior Programme Officer. She supports the CEO as well as the Deputy Director on day to day activities, programme related activity and communication. Before joining DPI, Sophie worked as Programme Manager of two development projects in Zanzibar, Tanzania and as Programme Assistant for a local NGO in Zambia. She also worked for Germany's leading international development agency GIZ and focused on activities and tasks around Education in fragile and conflict affected States as well as Refugee Education. Sophie holds a MA (Distinction) in International Development and Education from Newcastle University and focused on language and identity issues in Namibia for her dissertation. She also researched minority rights in education, with a special focus on mother tongue education and is fluent in German and Greek.
Ulpjana Ruka joined DPI in March 2018. As Programme Officer, Ulpjana provides support to the CEO and to the organisation in terms of administration, logistics and research. She previously worked as an events coordinator for a public affairs and communications consultancy in London. She has experience working in national and international institutions. She was a trainee at the UN Office of Drugs and Crime in Vienna and also interned at the Ministry of European Integration in Tirana, where she provided support to the Head of Department for Justice, Freedom and Security. Ulpjana holds a BA in International Relations from Queen Mary University of London and a MA degree in Conflict, Security and Development from King's College London. Her academic work mainly focused on the legitimacy of the humanitarian intervention in Libya in 2011 and the implementation of DDR after the Libyan Revolution.
Finance, Fundraising and Development Team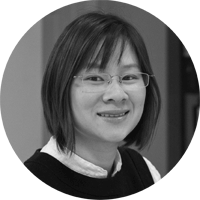 Dieu Nguyen has worked in the UK not-for-profit sector managing Finance and Funding Development for the past 10 years. Prior to that she worked in Vietnam and Australia in the banking sector. In her current role as Finance Manager at DPI, Dieu works closely with the Board of Directors to recommend and implement improvements to financial policies and procedures, IT systems and facilities. Dieu has extensive experience of managing multiple complex international grants those are funded by European Commission; United Nations; Foreign and Commonwealth Office; Swiss Federal Department of Foreign Affairs; Ministry of Foreign Affairs of Netherlands; Government of Ireland; The Norwegian Ministry of Foreign Affairs etc.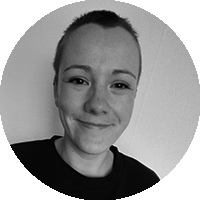 Megan joined DPI in January 2020. She holds an Msci in International Relations and Global Issues (1st) from the University of Nottingham. Her academic work mostly specialized in comparative democratic development and narratives surrounding asylum in the UK. She has conducted extensive voluntary work in post-conflict societies and previously completed research for the UNHCR, Malaysia.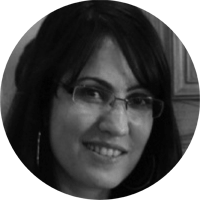 Saniye has been working with DPI since 2011. She is a graduate of Dicle University Law Faculty in Turkey. Between 2000 and 2006 she practiced as a lawyer in the areas of criminal and human rights law in Diyarbakir, Turkey. During this time she also participated in numerous voluntary activities of the Diyarbakir Bar Association, the Contemporary Lawyers Association and the Human Rights Association's Diyarbakir branch. After completing an LL.M. in Human Rights at Birkbeck College, University of London, in 2007 Saniye worked at the Kurdish Human Rights Project as a Legal Associate until 2011. She is a researcher at the International State Crime Initiative where she was involved in a project titled 'Civil Society Resistance to State Violence and Corruption-Comparative Study'. She has also contributed to failibelli.org, a website dedicated to monitoring cases opened against perpetrators of crimes committed by state security officers in Turkey.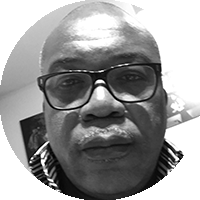 Akinola Williams joined DPI in March 2019 as the Operations Manager with 20 years law, training, recruitment and management experience. He has worked in legal private practice and the Nigerian Ministry of Justice as well as RG World ( Also trading as Rail Gourmet UK Ltd)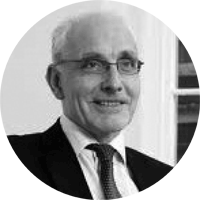 Nicholas Stewart, QC, is a barrister and Deputy High Court Judge (Chancery and Queen's Bench Divisions) in the United Kingdom. He is the former Chair of the Bar Human Rights Committee of England and Wales and former President of the Union Internationale des Avocats. He has appeared at all court levels in England and Wales, before the Privy Council on appeals from Malaysia, Singapore, Hong Kong and the Bahamas, and in the High Court of the Republic of Singapore and the European Court of Human Rights. Stewart has also been the chair of the Dialogue Advisory Group since its founding in 2008.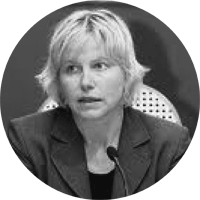 Priscilla Hayner is co-founder of the International Center for Transitional Justice and is currently on the UN Department of Political Affairs Standby Team of Mediation Experts. She is a global expert on truth commissions and transitional justice initiatives and has authored several books on these topics, including Unspeakable Truths, which analyses truth commissions globally. Hayner has recently engaged in the recent Colombia talks as transitional justice advisor to Norway, and in the 2008 Kenya negotiations as human rights advisor to former UN Secretary-General Kofi Annan and the United Nations-African Union mediation team. Hayner has also worked significantly in the implementation stages following a peace agreement or transition, including Sierra Leone in 1999 and South Sudan in 2015.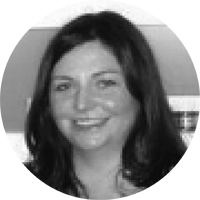 Jacki Muirhead was appointed Chambers Administrator at Devereux Chambers, London, UK, in November 2015. Her previous roles include Practice Director at FJ Cleveland LLP, Business Manager at Counsels' Chambers Limited and Deputy Advocates Clerk at the Faculty of Advocates, UK.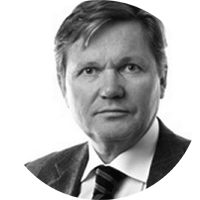 Arild Humlen is a lawyer and Director of the Norwegian Bar Association's Legal Committee. He is widely published within a number of jurisdictions, with emphasis on international civil law and human rights, and he has lectured at the law faculty of several universities in Norway. Humlen is the recipient of the Honor Prize of the Bar Association of Oslo for his work on the rule of law and in 2015 he was awarded the Honor Prize from the international organisation Save the Children for his efforts to strengthen the legal rights of children. He has also been presented with the Honor Prize from the Student Foundation at the University Of Oslo , Legal Academy , for his work within the field of protection of Human Rights standards. He is also a former leader of the disciplinary Board in Oslo branch of the National Bar Association and also the former chair of the National Bar Association Legal Committee.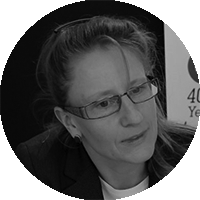 Catherine Woollard is the Director of ECRE, the European Council for Refugees and Exiles, a pan-European alliance of 104 NGOs which defend the rights of displaced persons in Europe and in European foreign policies. She previously worked as Executive Director of the European Peacebuilding Liaison Office (EPLO) – a Brussels-based network of not-for-profit organisations working on conflict prevention and peacebuilding. She also held the positions of Director of Policy, Communications and Comparative Learning at Conciliation Resources, Senior Programme Coordinator (South East Europe/CIS/Turkey) at Transparency International and Europe/Central Asia Programme Coordinator at Minority Rights Group International. Woollard has additionally worked as a consultant advising governments on anti-corruption and governance reform, as a lecturer in political science, and for the UK civil service.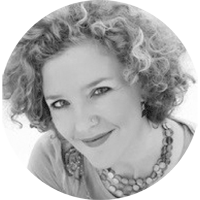 Antonia Potter Prentice is currently the Director of Alliance 2015 – a global network of humanitarian and development organisations. Prentice has wide ranging experience on a range of humanitarian, development, peacemaking and peacebuilding issues through her previous positions, including interim Senior Gender Adviser to the Joint Peace Fund for Myanmar and providing technical advice to the Office of the Special Envoy of the UN Secretary General to the Yemen peace process. Prentice has also been involved in various international organisations including UN Women, Dialogue Advisory Group, and Centre for Humanitarian Dialogue. Prentice co-founded the Athena Consortium as part of which she acts as Senior Manager on Mediation Support, Gender and Inclusion for the Crisis Management Initiative (CMI) and as Senior Adviser to the European Institute for Peace (EIP).