On 8 August 2018, the Democratic Progress Institute invited two experts, Prof Dr. Vahap Coşkun and Mr Ferda Balancar, to present the post-election situation in Turkey during an informal meeting held at the DPI London office. Participants included lawyers, academics, policy makers and international conflict resolution practitioners.
Prof Dr. Coşkun, Professor of Law at University of Dicle, spoke about the constitutional aspects of the new presidential system of government in Turkey, assessing its implications for democratisation and conflict resolution. Mr Balancar, Editor in Chief of Armenian Weekly Agos, presented his assessment of the political landscape in Turkey following the 24 June 2018 elections with a focus on new actors likely to emerge within the context of possible developments relating to a resolution process. The presenters spoke about the changes and possible implications of the new presidential system, domestically and regionally. A productive discussion followed, during which participants were able to comment, respond and ask questions to the speakers.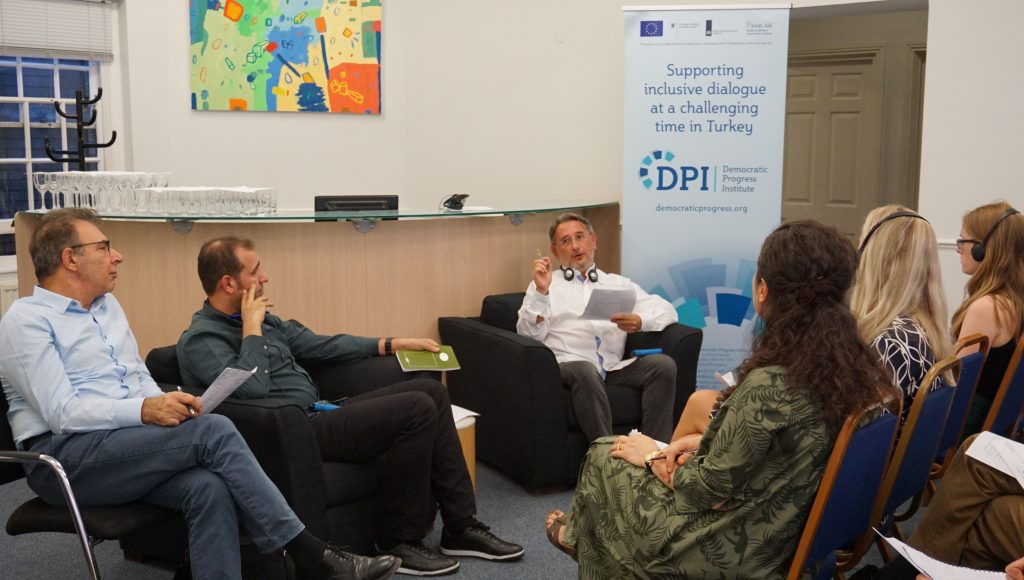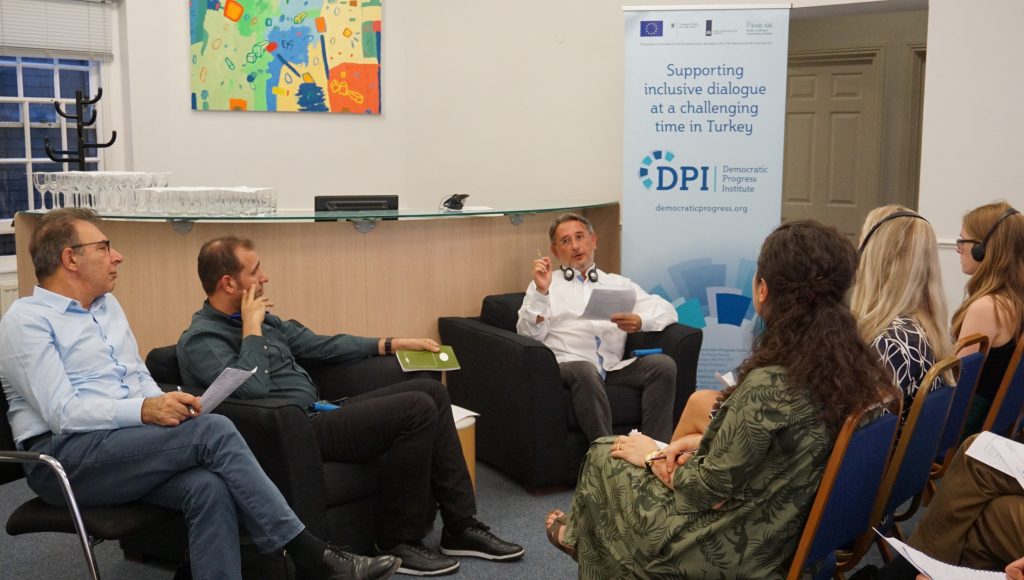 Kerim Yildiz, Prof Dr. Vahap Coşkun and Mr Ferda Balancar during the presentation.