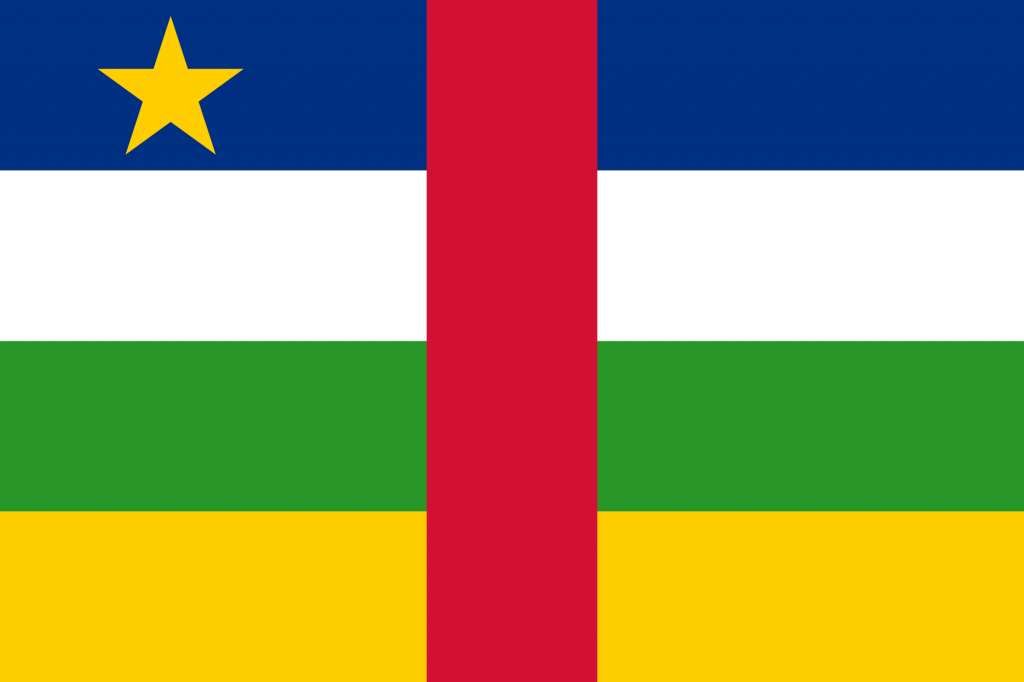 Official Full Name: Central African Republic
Region: Central Africa
Capital: Bangui
Population: 5,391,539
Ethnic Groups: Baya 33%, Banda 27%, Mandjia 13%, Sara 10%, Mboum 7%, M'Baka 4%, Yakoma 4%, other 2%
Languages: French (Official), Sangho, Local Tribal Languages
Religions: Indigenous Beliefs, Protestant, Roman Catholic, Muslim
Government: Republic
Legislature: Assemblée Nationale
_____
A. Central African Republic Conflict
Type of Conflict: Civil War, Religious Conflict
Conventionally Dated Period: 10 December 2012 – 2015? (Ceasefire signed recently)
Parties Involved:
Séléka (Muslim Militias)
Central African Republic Government
Anti-Balaka Christian Militias
Summary:
In August 2012, an uneasy peace agreement was signed between the government and the rebel group CPJP that effectively ended the Central African Republic Bush War.  Despite the truce, a dissident faction of the CPJP led by Colonel Hassan Al-Habib attacked three towns and killed two Central African soldiers.  This event led to the renewed insurgency of the rebels who marched their way to the capital city.  Another ceasefire was signed on 11 January 2013 between the rebels and the government.  This new agreement would keep President Bozizé in power but remove the current prime minister.  This power sharing strategy was in place until the ceasefire broke down once more on 23 January 2013 when Séléka rebels accused the government of not honoring the power sharing scheme and vice versa.  On 24 March 2013, the rebels arrived at the doorsteps of the presidential palace and ousted President Bozizé.
Fighting then continued between the Muslim rebels and the Christian opposition until 24 July 2014 when a ceasefire was signed in Brazzaville, Republic of the Congo.  A treaty to fully disarm was signed on 10 May 2015 between the Ministry of Defence and several militant groups.
Peace Process: Peace treaty underway but future is still uncertain.